If your proposal had a split payment condition this section concerns the remaining amount on the ESCROW to be paid out.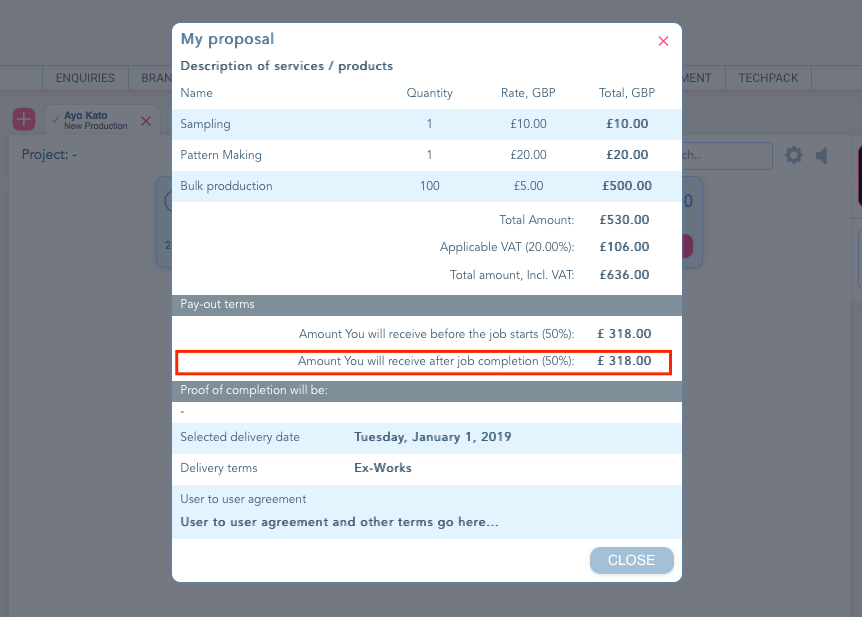 As the first part of the payment was already released to you, the status of the invoice in the Payments section would be "In ESCROW (Partially Paid out) which means you are due the remaining amount.



Assuming the job you were hired to do is completed you may now either ask the Brand to release the remaining amount or request this using a chat feature.

In chat, select the same buttons as when you made a proposal to the brand.




But in this case, select the "Request Funds" option.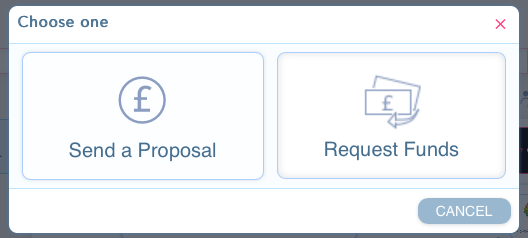 Once selected, a window will open with a selection of invoices that have funds available for release.

This function only applies to invoices work that is completed and the first part was already released (Invoice status in payments should be In ESCROW (partially Paid out).


REMEMBER: You must be in the same room as the Brand for which you are doing the job, otherwise there will not be any available invoices.

Press on "Choose Invoice" and select the right invoice from the drop-down menu:

Once the desired invoice is selected you will be prompted to enter the reason for the funds to be released (for example you completed the job) and you will be asked to attach proof of completion (photos, waybill, file etc.).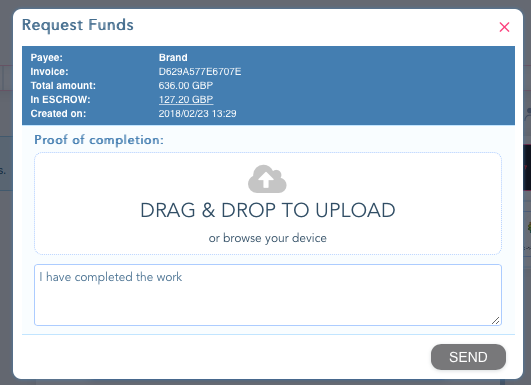 Then, once this form is filled out the Brand will receive a chat message (and an email) informing them that you requested the release of the remaining amount.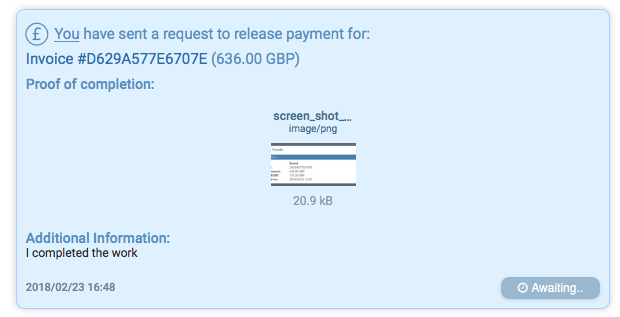 The brand can then review the work results and until the release is granted the status will show as "Awaiting…"
Once the brand accepts the release the status will turn green and change to "Funds released" instructing Sewport to process the remaining amount to your withdrawal account.